Locksmith training that's all about you
And after your training, all about the many
The difference with Dr Lock training is the one-to-one. That's because I believe the best learning is obviously achieved from being the sole focus of your tutor. And with my decades of experience as a working locksmith, proven teaching methods, constant encouragement, all allied with your own desire to learn, you too can join the over 150 previous graduates who've turned Dr Lock training into a successful locksmith career.
And it's not like the guidance ends with the course. My ongoing help is always available and those other 150 locksmiths, they're all part of an exclusive national locksmith network that you'll join too. A network that will definitely offer support of their own and who come together to help each other every day. (We have regular get-togethers and a very, very active Whatsapp group.)
At Dr Lock and the National Locksmith Network, for personalised locksmith training, and the help you need to get going and succeed in your new career, you've found the best choice.
Six essentials. Four days of unrivalled training
Your training will teach you about the different type of locks available and how to pick, change and repair each one. You'll learn how uPVC doors and windows are a big part of a locksmith's daily work and how to fix and service them. Plus as an additional revenue stream you'll learn all about the methods of locked vehicle entry.
But it's not just about the practical skills you'll learn, I'll show you the business side of being a successful locksmith too.
Comprehensive 4 day locksmith course where you will learn:
As you might imagine this section is purely focused on lock types and lock specifics
Understanding pin cylinder locks
Understanding wafer locks
Understanding mortice locks
Pin cylinder picking, bumping, snapping, pulling and using electric pick gun
Wafer lock picking, using electric pick gun, raking, drilling
Mortice lock picking, skeleton keys, grinding, drilling
Padlocks, tubular locks and specialist locks
Everything about non-destructive door entry, drilling, lock changing and retro fitting
Gaining entry, picking, grinding
Drilling, skeleton keys etc
Changing mortice locks
Changing rim cylinders
Changing night latches
Scratch fitting locks
Retro fitting locks
Servicing uPVC doors and locks is a big part of a locksmiths work, here you learn all about
Changing locks
Gaining entry to failed doors
Re-aligning doors
Changing gearboxes
Changing mechanisms
Changing handles
Dealing with patio doors
Servicing
Looking solely at UPVC windows, gaining entry and methods for repair
Gaining entry, spreading
De glazing, drilling etc.
Changing handles
Changing espag units
Changing friction stays
Opening failed windows
Glazing and deglazing
Showing vehicle entry techniques with Lishi picks and other methods
Introduction to lishi picking
Racking
Picking
Bypassing
Ford tibbe
Through car entry
What you need to know about building up and promoting your business
Advertising
Target customers etc.
Van and van stock requirements
Advice on stock levels
Introduction to suppliers
Plus letters of course completion
Unique Bonuses
On completion of the course you will also receive:
The one and only acclaimed Dr. Lock® locksmith 'bible'
Free for life helpline & after training ride along days if needed
Lifetime membership of the UK National Locksmith Network
Use of UK NLN branding for work wear & social media
UK NLN decals for your van and a security lanyard
(Everyone gets the same course whether you opt for one of these packages or choose to build your own toolkit)
You need the know-how but the other essential to be a successful locksmith is a good set of kit.
And because I was asked so many times about the best tools, I put together three separate packages for my students.
Totally optional but if you choose one of these 'ready to go' packages you'll have the basis to handle any locksmith job – lockouts, lock changes, lock repairs and uPVC door & window fixes.
Only some of the tools included per package are pictured here. A full list provided upon request.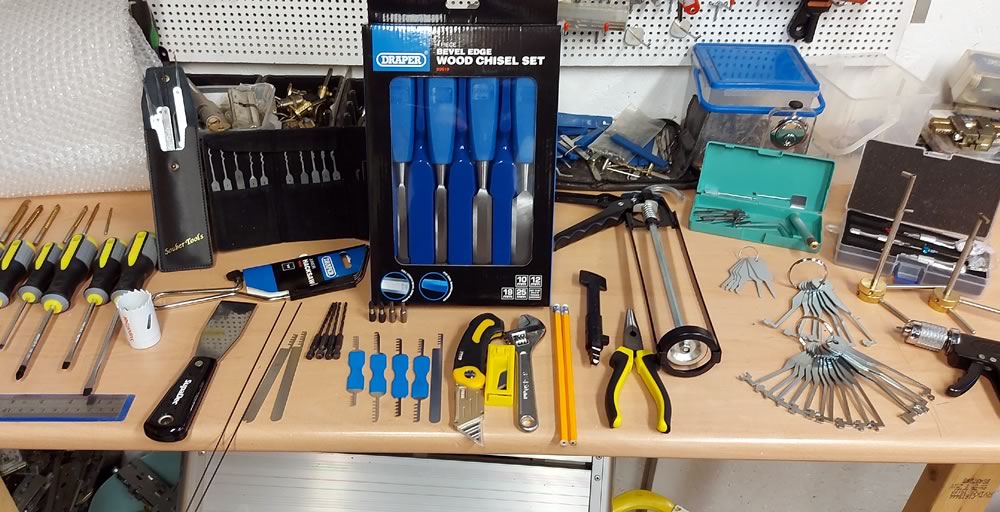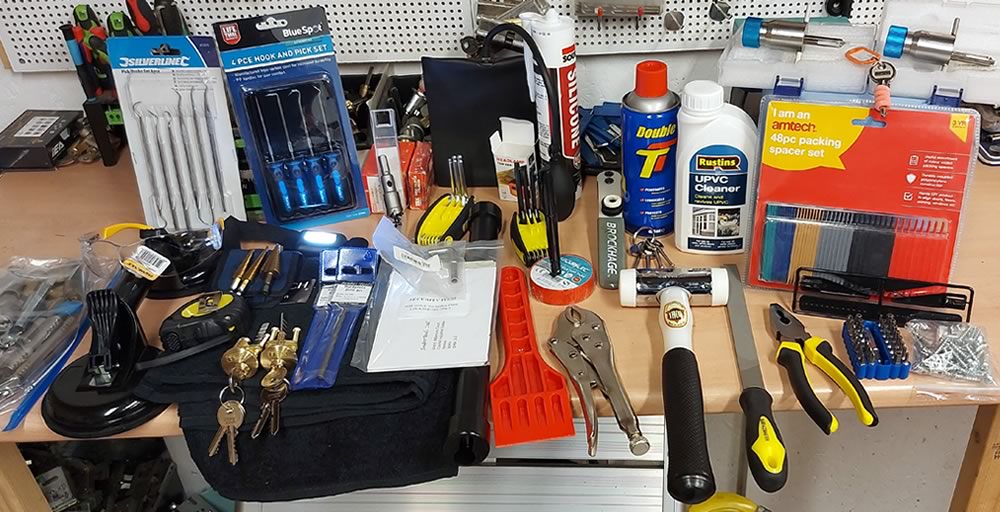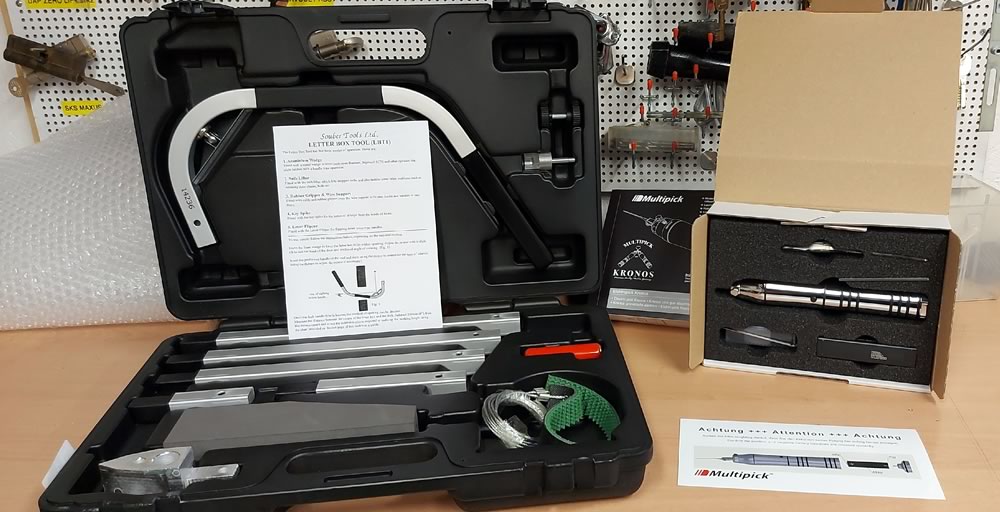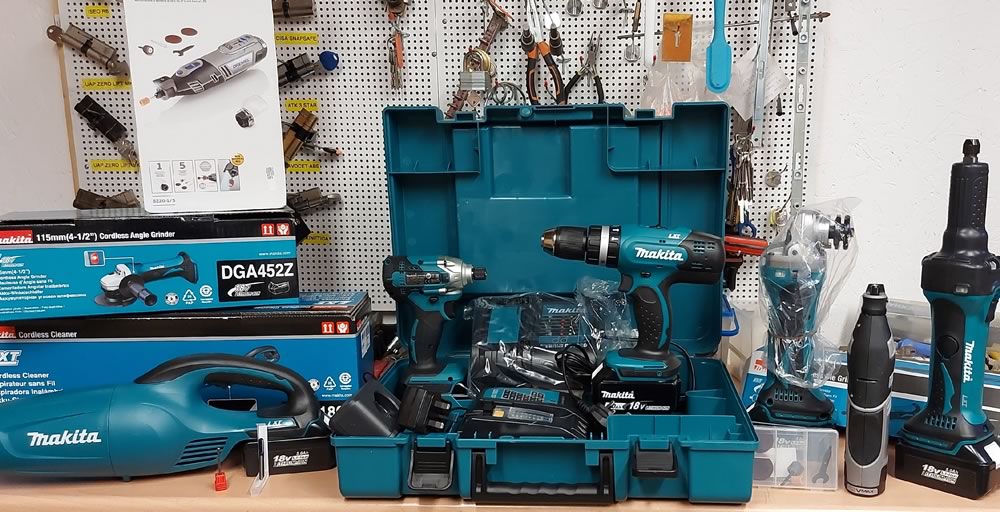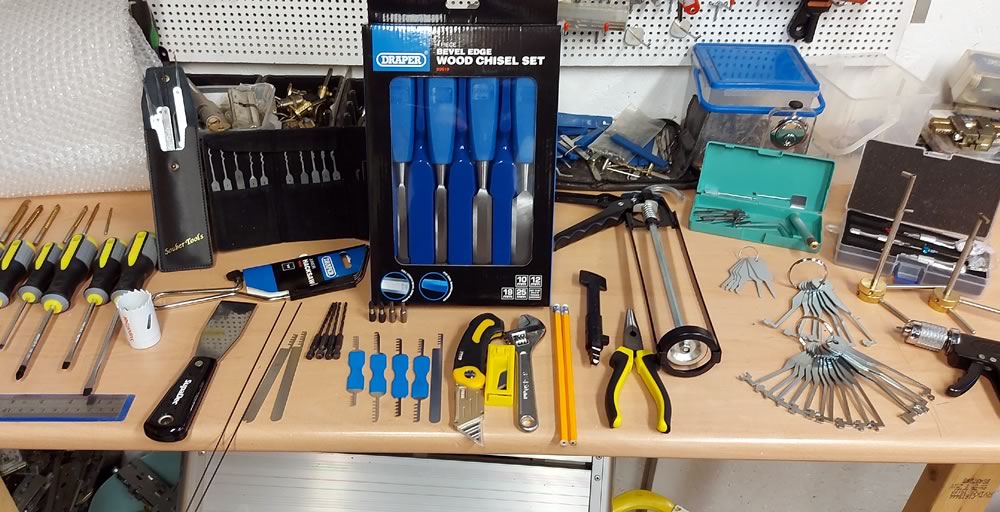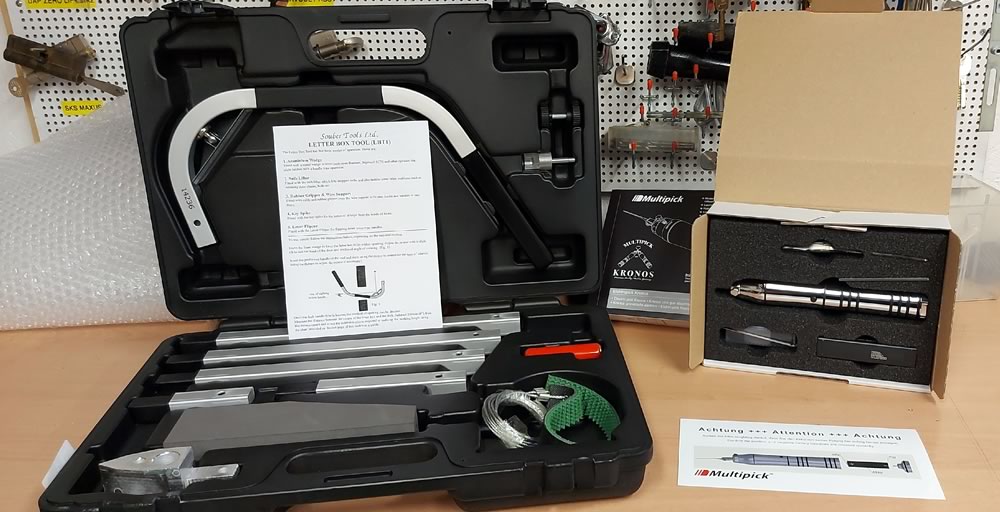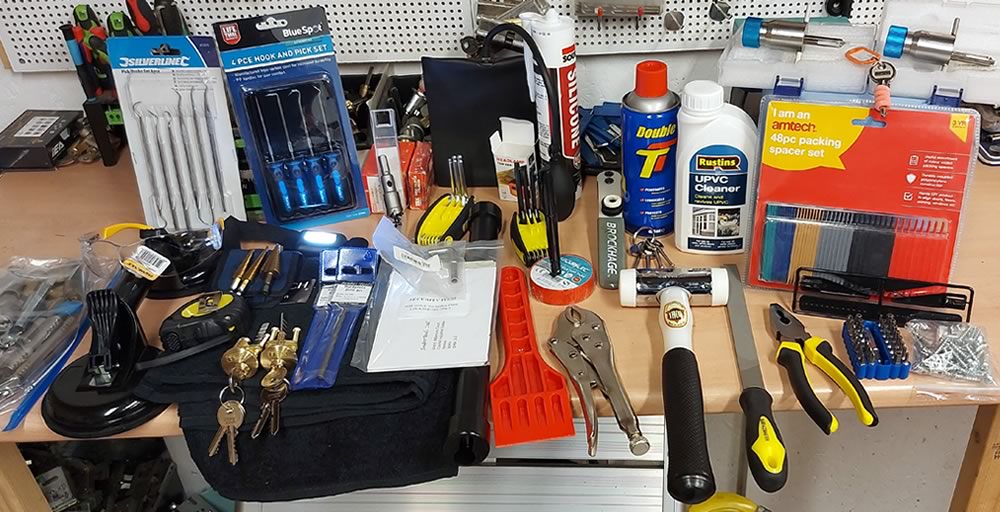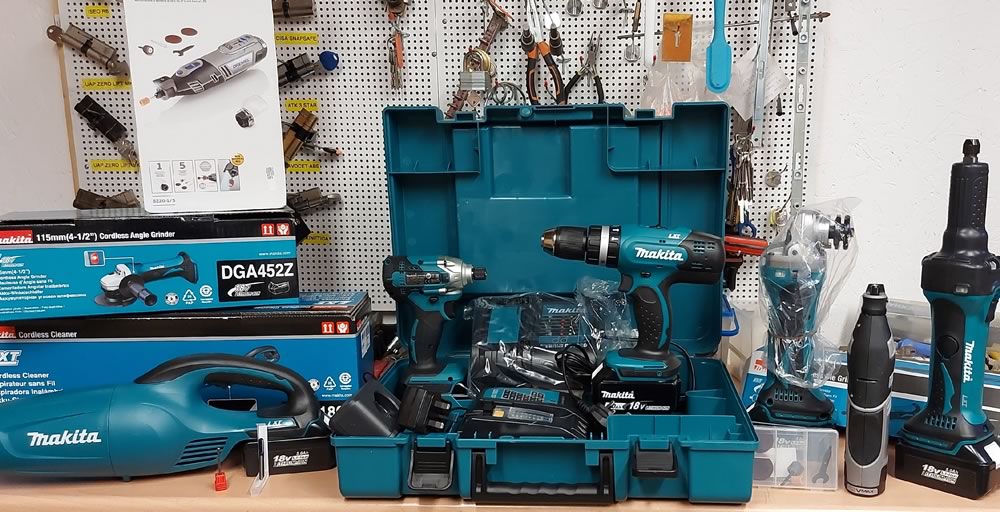 Tools Package 1
'Everyday' Locksmith Hand Tools
The daily hand tools of locksmithing that you need and will use all the time
Included in this package
Collection of over 180 tools in a quality toolbox – electric pick gun, 3-star picks, mortice picks, letterbox kit and more
Tools Package 2
'Everyday' Hand Tools and Locks & Parts
All the great hand tools and a good stock of domestic locks and parts
Included in this package
Collection of over 180 tools in a quality toolbox – electric pick gun, 3-star picks, mortice picks, letterbox kit and more
Brand name locks and spare parts from our main supplier. Trusted locks and components used everyday and on your training
Tools Package 3
Hand Tools, Locks, Parts, & Power Tools
Everything you could possibly need and quality that will last for years
Included in this package
Collection of over 180 tools in a quality toolbox – electric pick gun, 3-star picks, mortice picks, letterbox kit and more
Brand name locks and spare parts from our main supplier. Trusted locks and components used everyday and on your training
5 top power tools from Makita, the excellent Dremel Magi Burr, grinding discs, burrs, drill bits, cutting blades and more